Ohsugi, Yoshiyuki 
Ph.D.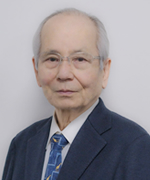 Expert

Research Expert

Profile

Dr. Ohsugi, Chairman and CEO of OBPC, has 40+ years of experience in R&D.
He is a top scientist in drug discovery, known globally for leading the team at Chugai Phamaceuticals in the discovery and development of the humanized anti-IL-6 receptor antibody (tocilizumab), now available worldwide under the trade name ActemraR, for the treatment of rheumatoid arthritis.
Dr. Ohsugi's expansive network, including numerrous domestic and global medical experts, is a valuable asset.
Itoh, Masao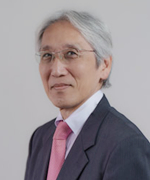 Expert

CMC Expert

Profile

Mr. Itoh, COO of OBPC, gained extensive experience in CMC and Quality Assurance while at Chugai.
From his work with the Roche Group, his knowledge of global stamdards and skills were highly developed.
As a top QA expert in Chugai, he conducted a number of GMP inspections of investigational new drugs both in Japan and abroad.
His earnest advice and consultations for global CMC regulatory issues of small molecular, chemical and biologic products have earned him respect in the field and capability of satisfying theneeds of our pharma clients.
Suzuki, Tomoyuki 
Ph.D.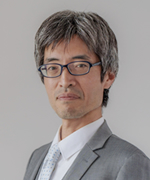 Expert

Regenerative Med. Expert

Profile

Dr. Suzuki, OBPC Consultant, has a combined 6 years of experience at the national research institute (RIKEN, 3 years) and as a Clinical Research Associate (CRO, 3 years).
His research has focused on basic medicine in the fields of immunology and embryology.
He participated in the development of the most current strategies for oncology drug and therapy.
His experience also includes strategic planning and leading project teams, including multi-center integration.
Takaki, Koji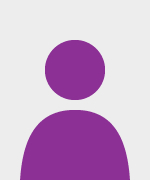 Expert

CMC Expert

Profile

Mr. Takaki, Senior Consultant at OBPC who joined F.O.R Group back in 2014 when our drug development consulting service was still one of its business divisions. He had held several important positions at Chugai Pharmaceutical including Director of Biological Technology Research Institute and Project lead on CMC Regulatory Affairs.
With my extensive experience in the manufacturing process and regulatory affairs for development of biotechnological products together with my role as a member of Biotechnology committee at Japan Pharmaceutical Manufacturers Association (JPMA), I'd be honored to provide Biotech ventures and pharmaceutical companies with proposals and advices that can be made best use of for their drug development.
Ishibashi, Toshinobu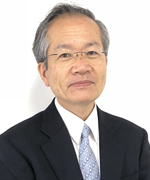 Expert

GCP Compliance and Quality Assurance Expert

Profile

Mr. Ishibashi, OBPC Senior Consultant is an adjunct lecturer at Yokohama University of Pharmacy since April 2012. His career started at Chugai Pharmaceutical where he was responsible for development of diagnostic products and clinical development of several novel drugs, while later holding a position as Senior Manager of regulatory affairs audit department. From 2012 to 2014, he was an auditor for investigator-led clinical trials as well as clinical research at National Cancer Center Japan. He also played an important role in setting up FIH study at a biotech venture company before joining OBPC.
After completing non-clinical studies and establishing manufacturing process of investigational drugs, clinical studies come as a next step of the drug development. I would like to provide the best and most appropriate consultations from the aspect of GCP compliance and quality assurance for strategic preparations and management of clinical studies to gain data and results that are valid for the global market.
Saito, Makoto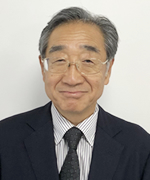 Expert

Clinical Statistics Expert

Profile

Mr. Saito, Senior Consultant at OBPC worked and experienced nearly all domains of pharmaceutical clinical development at Chugai Pharmaceutical including development of study protocols, monitoring and data analysis, preparation of scientific papers and common technical documents, as well as negotiations with regulatory authorities. After the merger of Chugai and Roche, he successfully raised Chugai's standard of statistical and data management functions up to global level by taking that of Roche as a model. Since 2012, he has been serving as Senior Bio-Statistician at Tokyo Metropolitan Komagome Hospital providing medical statistical guidance to physicians.
I wish my expertise in biostatistics will answer and meet various needs of statistical issues that may arise in implementing clinical trials.
Someya, Yoshiaki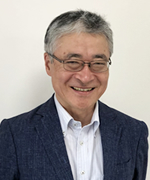 Expert

Clinical Development Expert

Profile

Mr. Someya, OBPC Senicr Consultant, has 40 years of experience in clinical development in Japan and in Asia, especially China and Taiwan.
As head of the Clinical Research Division in Chugai, he focused on clinical trials and post-marketing surveillance of numerous therapeutic agents.
His business acumen and distinguished management skills led to the efficient use of business resources and speedy approval for their products.
His extensive network with medical experts throughout Asia is invaluable.